Yesterday, Little Miss asked me if she can try out for American Idol when she gets bigger. I told her, of course, if that's what she wants to do. (And if it's still on the air when that time comes.)
Last night, she asked her father the same question. I think he gave her about the same answer I did.
This morning, she picked out her audition outfit: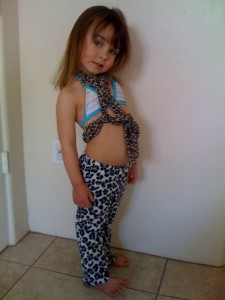 Welcome to Hollywood? Not if I can help it!